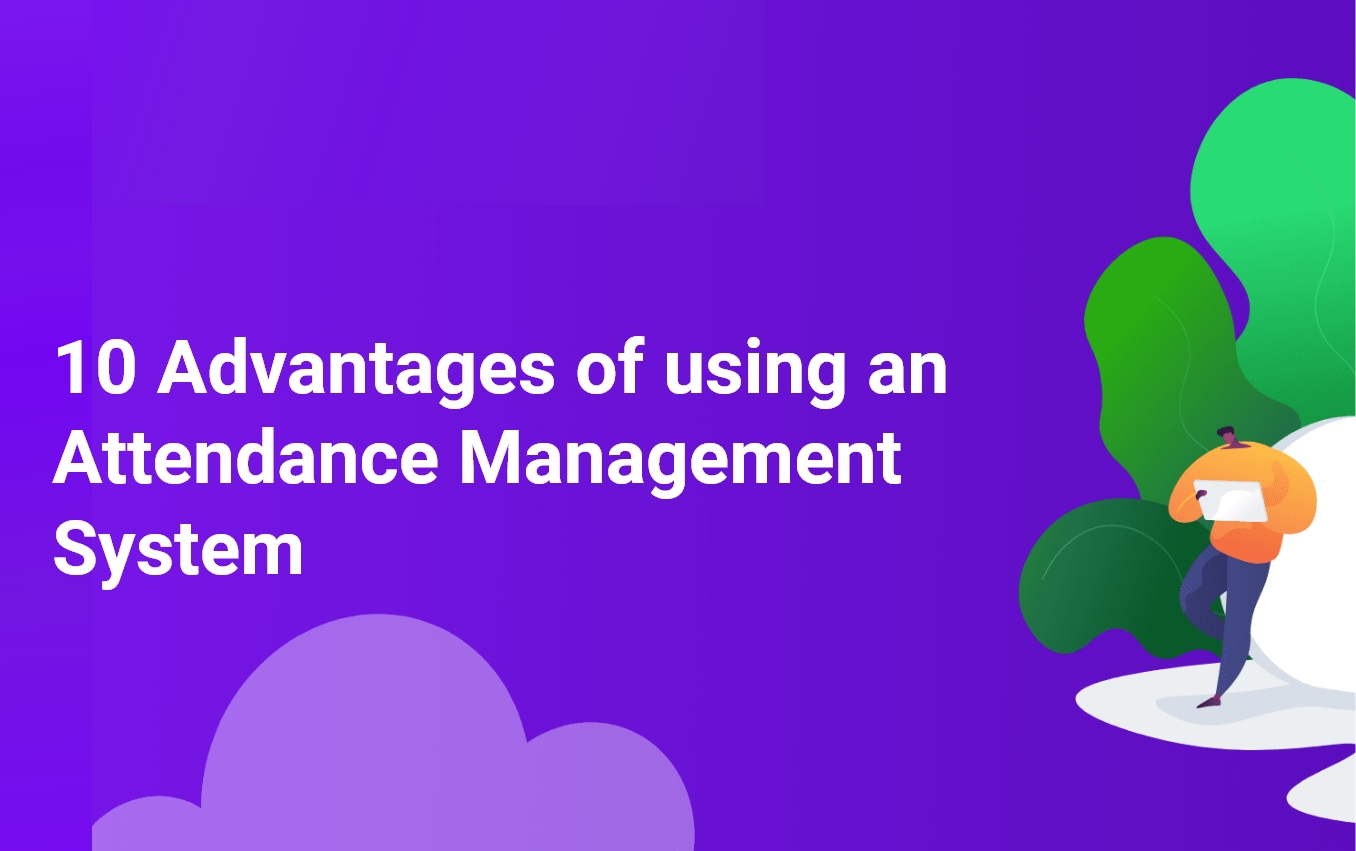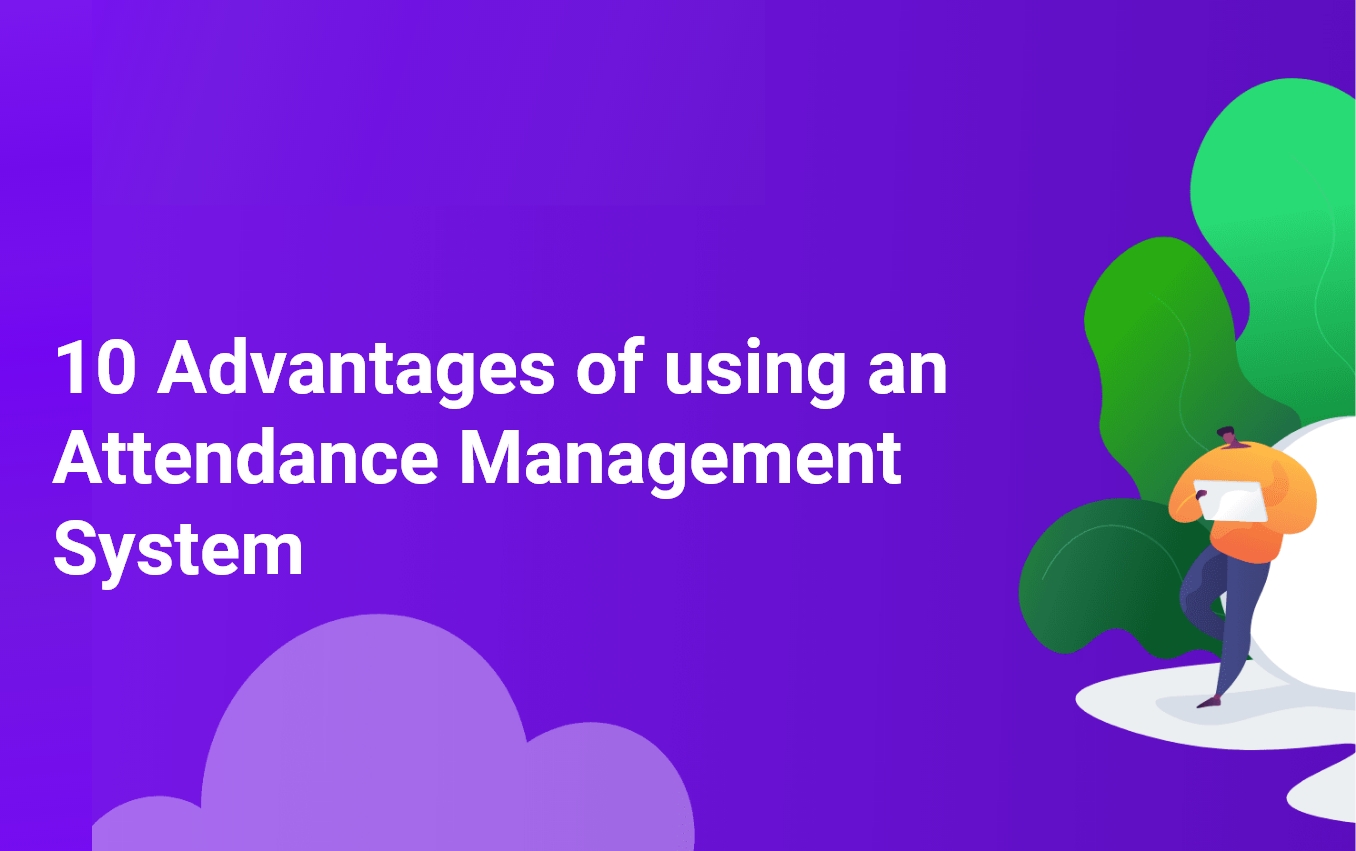 10 Advantages of using an Attendance Management System
Gone are the days when keeping track of employee attendance was done manually. Monitoring of staff attendance and timekeeping was, without a doubt, one of the most difficult obligations faced by the HR department. Maintaining correct data on employees' working shifts, leave, and attendance is necessary for the firm to process compensation on time. A good attendance management system may assist you in this.
If you are still stuck in the obsolete method of maintaining the employees' attendance, then do have a look at how an attendance management system can bring a difference to the way of operating your business:

1. Cost-effective
How can an attendance management system minimize costs, it seems surreal? When it comes to manual tasks, it's essential to note that an organization is always exposed to expense. Maximum productivity with minimal error is the foundation of a successful business.
Many organizations have saved a significant amount of money by implementing an automated attendance management system.
2. Time saving
Adapting to the current technology of attendance management programs has proven to help manage time and transform the workplace atmosphere. It gives the benefit of reducing paperwork that ultimately saves time when it comes to collecting accurate attendance records for employees. With a few clicks, time-consuming activities like allocation of assignments manually, tracking shift changes, and so on can be monitored and assigned.
3. Accuracy in work
Accuracy in work is something that an organization needs the most. Lack of accuracy can cause errors, and resolving the same can be time-consuming and expensive. Manual data entry errors are unavoidable and costly. So applying an automated attendance management program provides accurate time records and reliable data about the actual performance of payroll software.
4. Secure and Reliable
Any organization that uses an attendance and payroll system enjoys the advantage of high security and reliability. Individual login IDs and passwords are used to provide security, and it means no employee can tamper the saved data of the attendance device.
5. Coordinated workflow
One of the most significant benefits of an automated attendance system is the ease with which workflow can be managed. With the correct procedure in place, the employer has clear access to attendance regularisation requests, leave requests, any overtime demands, and so on with essentially concise communication.
6. Eliminating manual error
Manual work is a tedious task, and it can create problems like absenteeism, delay in overtime payment, attendance punching, etc. Even if we offer our employees supporting aids, humans are prone to making mistakes. You can download attendance and salary software that can help you reduce manual errors.
7. Enhanced productivity
If organization resources aren't being used to their full capacity, productivity may decline. Attendance systems help you in tracking productivity and therefore enable you to correlate output with attendance. Moreover, each company has its attendance policy, which must evolve to support employees. The right attendance system will enable you to institute changes that will assist employees in becoming more productive without hampering their freedom.
With the help of automated payroll software, your company's productivity rises, as do the possibilities of future growth and expansion.
8. Easy accessibility to data
An organization must have access to reliable data to assess work efficiency and growth. Whether it's tracking employee activity or generating work reports regarding attendance, leave, overtime, and other topics, data accessibility is essential. An automated attendance management system can provide these benefits.
9. Workplace mobility
Companies have acknowledged the benefits of a work-from-home culture with the change in time. Nobody is obligated to sit in a specific location to verify job applicants or assign job responsibilities.
Even in a remote location, this software allows you to complete your duties without difficulty.
10. Eliminate data duplication.
Manually monitoring and managing attendance data increases the risk of data duplication. This means the employee will have to work twice as hard to complete the same task.
Because the HR department is involved with various tasks, including setting schedules, allowing leave, and overtime, any duplication can cause a monetary loss for the company. This automated attendance system removes the duplicity of data. 

The majority of companies have a certain objective in mind: growth. But, the question here is, if that happens, will they be prepared to make the necessary changes? The last few years have demonstrated that businesses must be prepared to adjust to modern changes. Many businesses have already accepted the work-from-home culture, so introducing attendance and payroll software won't be difficult for your organization.