A Brave New World
Businesses don't create value. People do.
HR Functiosn with technological disruption encounters one frontier after another, every business vertical has been constantly finding itself in a new light, including HR. The growing role of CHROs is a testimony to this as they now must support the company's overall strategic decisions across a plethora of functions such as recruiting, compensation, talent and performance management, succession planning, training, development, and more.
There is no denying the fact that the global human resource industry has been shaped by numerous factors in the 21st century, including economic recessions, disruptive technological innovation, and a generation of new workers with strong beliefs about what an ideal working environment should be like. In fact, employees are increasingly considering culture to be a driving force while switching jobs.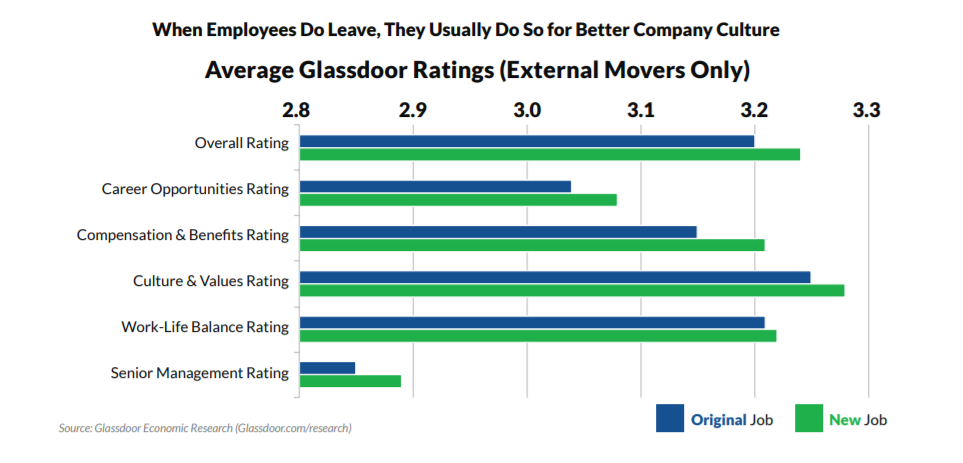 And on the other side of the trade, even talent acquisition professionals are responding to technological trends with panache and are actively leveraging data to increase retention, evaluate skill gaps, and curate better offers for candidates.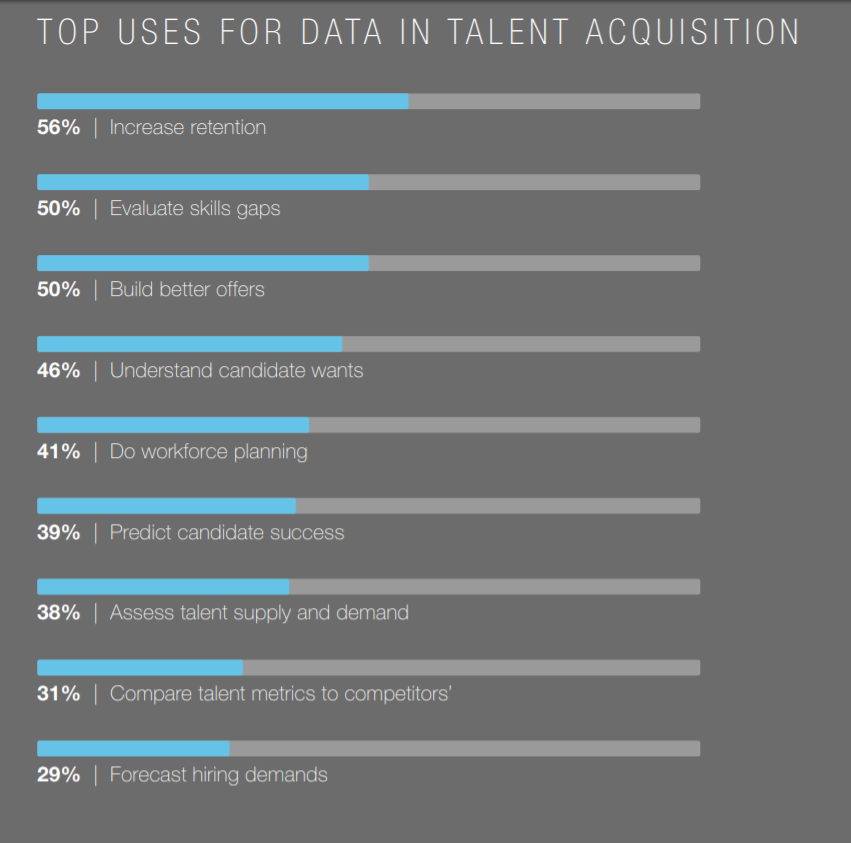 But this hasn't always been the case.
Traditional HR Processes
While the HR rep of a next-gen management ecosystem is more focused on performance and productivity, traditional HR departments struggled to catch up with trends, depending on legacy systems that compromised productivity and escalated costs. Here's a look at some instances from a decade ago:
Social Anxiety: When social media was still exploring its roots, employers considered it as a source of distraction that threatened productivity. Nearly two-thirds of the companies used technology to block connections to banned websites. This number is down to only 30% today.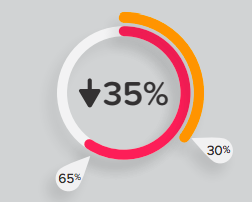 Keen Eyes: In 2006, about 76% of the employers used to monitor the website connections of employees instead of blocking them. Today, only 29% of them do so reportedly.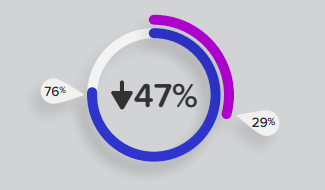 Rampant Regulation: Ten years ago, 76% of the employees reported their companies to have strict e-mail usage and content policies. This has relaxed to only 34% today.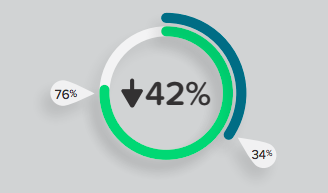 With more data at their disposal along with changing employee preferences, HR functions have relaxed their norms over the years to realize a more employee-friendly working environment.
But we still have a long way to go. Current processes, although much better versions of their traditional counterparts, are still battling the issue of scalability. Moreover, it is still common for CEOs to shun HR as only the eighth or ninth most important function in a company. And all this even after they consider human capital to be a top challenge.
All this and more has reduced current HR processes as a legacy of pre-digital times that do not do justice to either the employee or the management.
Issues Faced by Current HR Processes
Although HR processes are embracing technology more than ever before, they still face rampant operational issues when working at scale. Issues faced by current HR processes include:
HR executives typically spend a majority of their time handling manual tasks, such as processing time-log spreadsheets, payroll calculation, files, and replying to emails.
Candidates suffer through substandard job interview experiences due to lack of information or miscommunication on the part of HR executives.
Manual data entry makes records highly susceptible to human errors, compromising the quality of data.
Legacy workflows and unoptimized resource allocation lead to high costs and lower revenues.
Processes are unable to handle disparate requirements of a modern-day dynamic working environment, compromising the experience of employees.
Data management and storage policies are not centralized, leading to issues such as data redundancy and duplicity.
Rewards, incentives, and benefits eligibility are managed through outdated workflows and on an ad-hoc basis.
Lack of holistic employee evaluation and tax management structures.
Although such issues are keeping organizations from functioning at their maximum efficiency, they are also acting as key drivers that are motivating managers to explore new technological possibilities.
Automation and HR: A World of Endless Possibilities
Automation refers to the process of using mechanized workflows to perform operations with minimal (or even non-existent) human intervention. Contrary to popular belief, automation proliferates a corporate environment not by eliminating jobs but by eliminating job roles at which humans are inefficient and exposed to risk.
The cause of introducing automation in HR can have two effects. It can lead to a decline in the number of employees that are involved in mundane and repetitive tasks, such as the role of an HR generalist. Simultaneously, an increasing amount of HR employees will instead end up handling more strategic roles, such as analytical functions and getting more involved with other organizational activities.
But to keep the balance intact, it is important for lower-level HR executives to constantly up skill themselves with hands-on practical knowledge of higher skilled functions.
The following infographic gives an account of key areas in HR processes that will be primarily impacted by automation.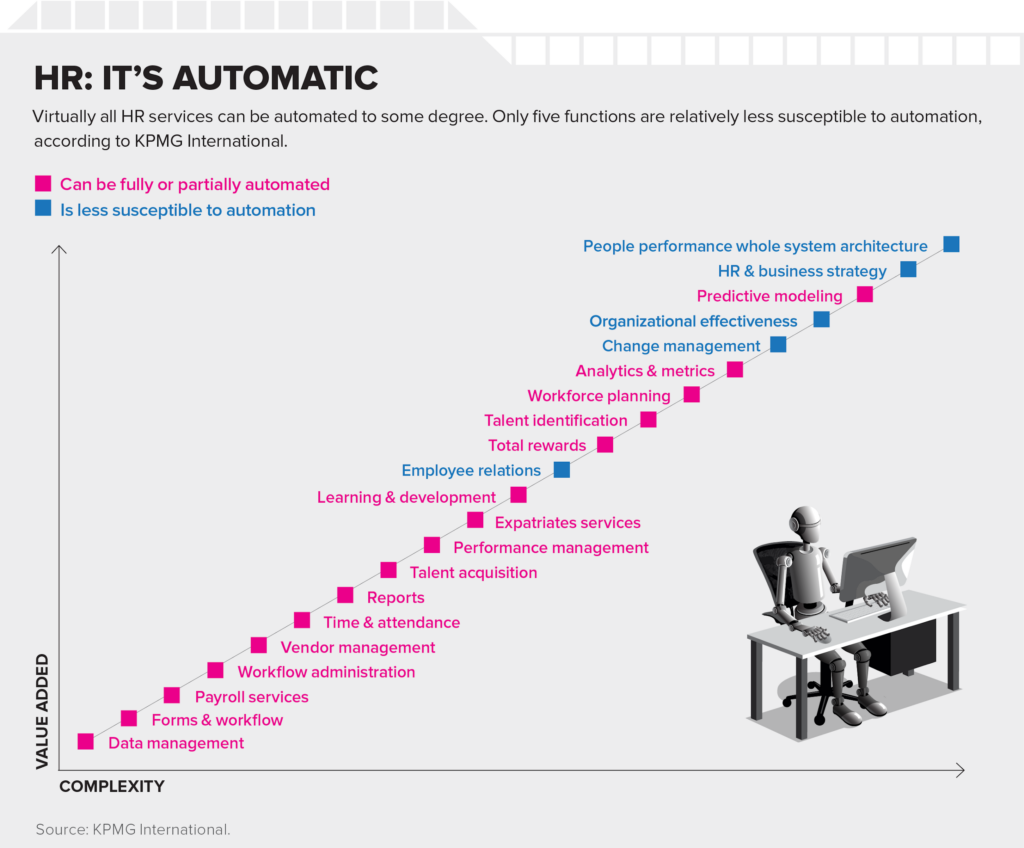 These were the findings of a recent KPMG report which states that 16 out of the 21 primary HR responsibilities can be either partially or completely automated.
HR Functions that Can be Automated
To ensure that HR automation fits right into current processes and brings about a productive change, it is crucial to pick out the right functions to automate in the first place. At the end of the day, HR automation is not only about time efficiencies, but it is also about adding organizational value in a strategic sense. Here are some of the leading HR functions that automation can help with:
1. Payroll Management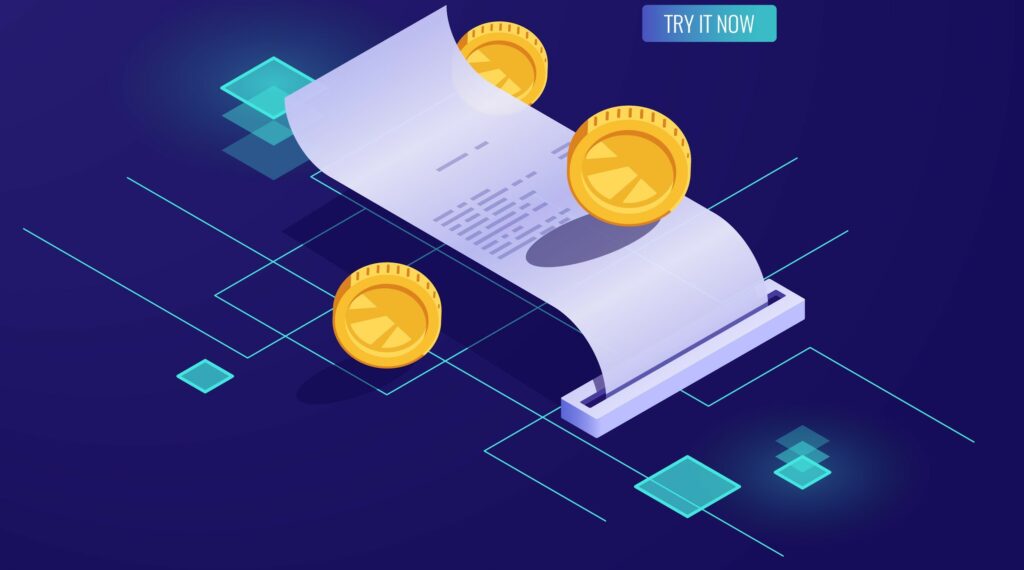 Manually managing the payroll and processing payments is a time-consuming process with a high chance of producing errors. Thanks to automation, payroll management is now realizing drastically reduced process times, higher cost accuracy, and improved data protection. Here's how Automation can bring a holistic change in the manner payroll teams to perform their jobs:
Simplified Data Collection: With automation, data collection becomes an effortless task since it is input only once – at the source. The system then ensures that only the most up-to-date information is leveraged for all payroll calculations.
Instant Data Transfer: Users can realize a seamless transfer of information. The organization's HRIS can be directly integrated with the global payroll solution, enabling the two to work in tandem.
Precise Data Validation: Automated data validation eliminates the need to manually check spreadsheets, setting up specific algorithms of key payroll tasks.
Effortless Task Management: Repetitive payroll tasks can be scheduled to be completed automatically, saving valuable time that is otherwise spent in scheduling or assigning tasks.
Shorter Processing Windows: With all these benefits adding up, processing windows can become much shorter with higher efficiencies.
2. Onboarding and Recruitment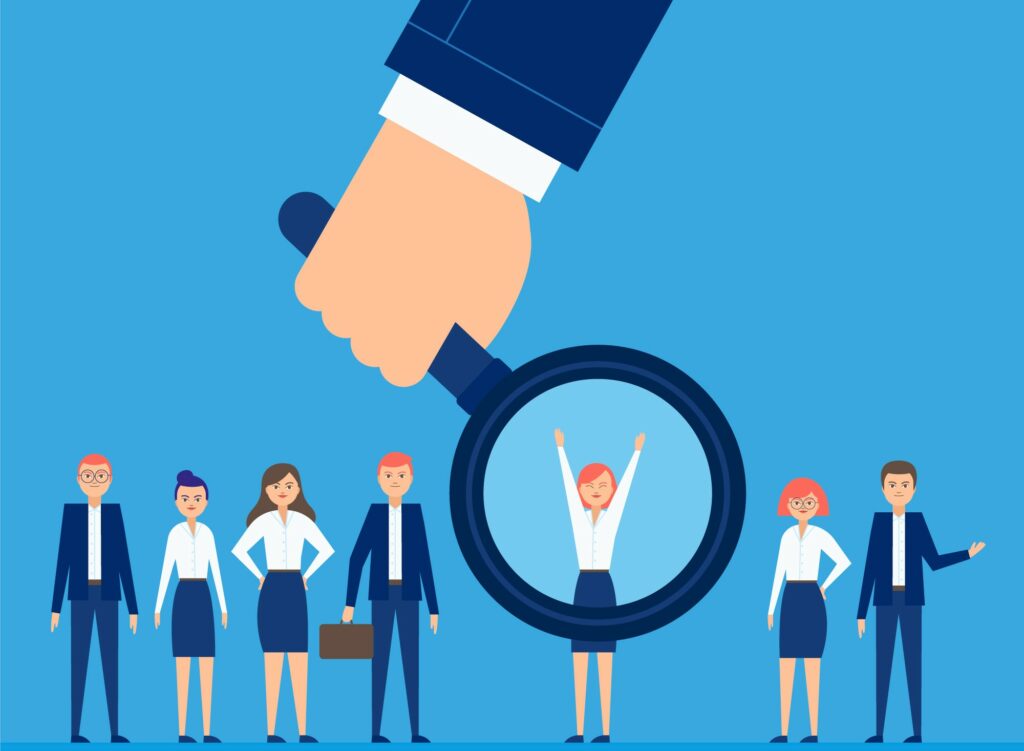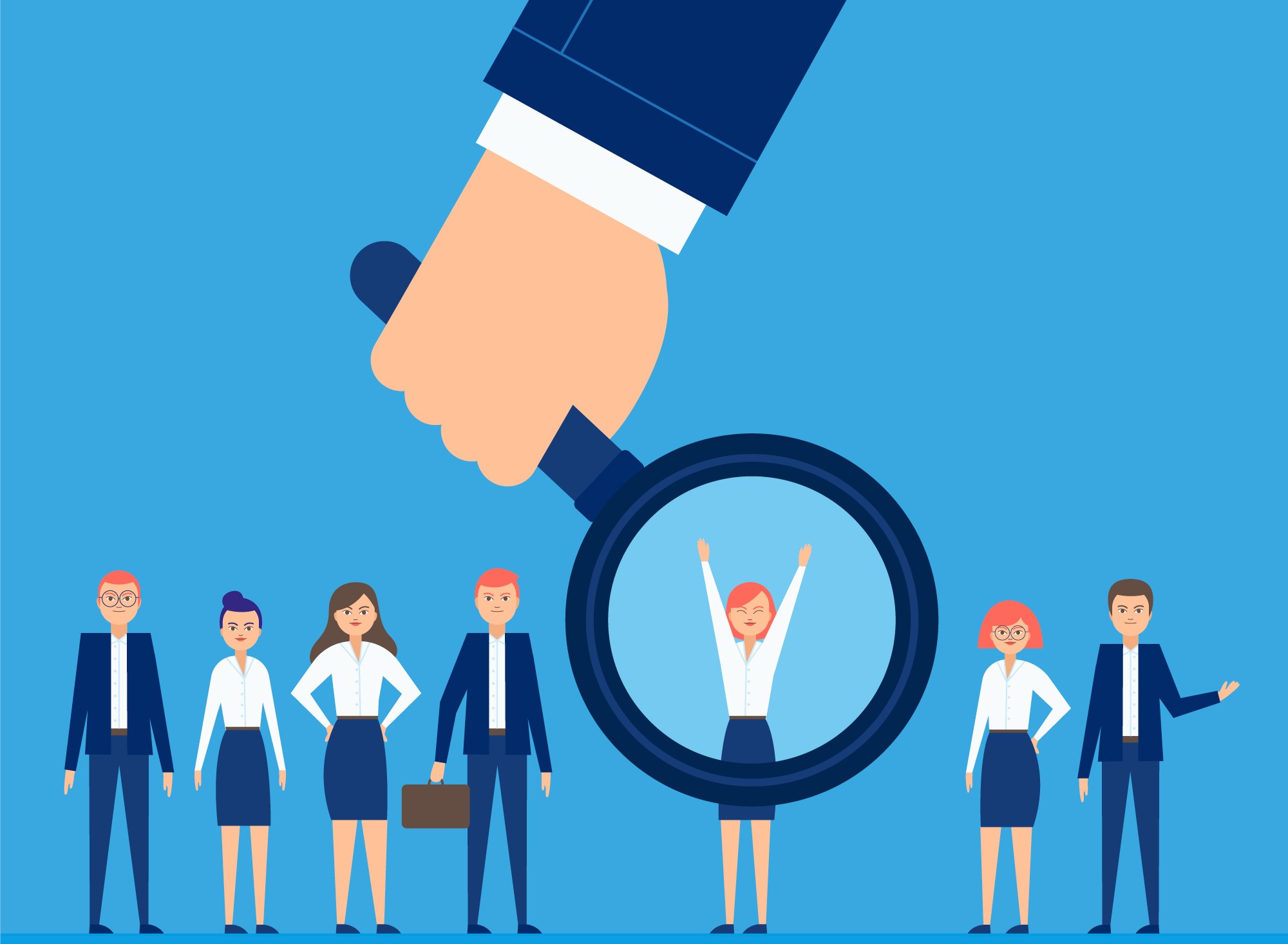 On-boarding new employees is a resource-intensive job where employees often have to deal with a copious amount of paperwork, including resumes, job descriptions, tax forms, documents of past jobs, education-related documents, and the like. At the same time, these documents may need to be passed by multiple managers who typically handle varying sets of processes.
Automation both recruitment and onboarding processes can reduce human errors, increase the speed of collaboration, prevent loss of information, and improve the visibility into the status of hiring between different departments.
Simultaneously, tools such as HR chatbots can make the recruitment process more interactive. It can even solve common employee queries such as how to fill in the relevant information in forms, or details regarding the new workplace environment.
3. Records Management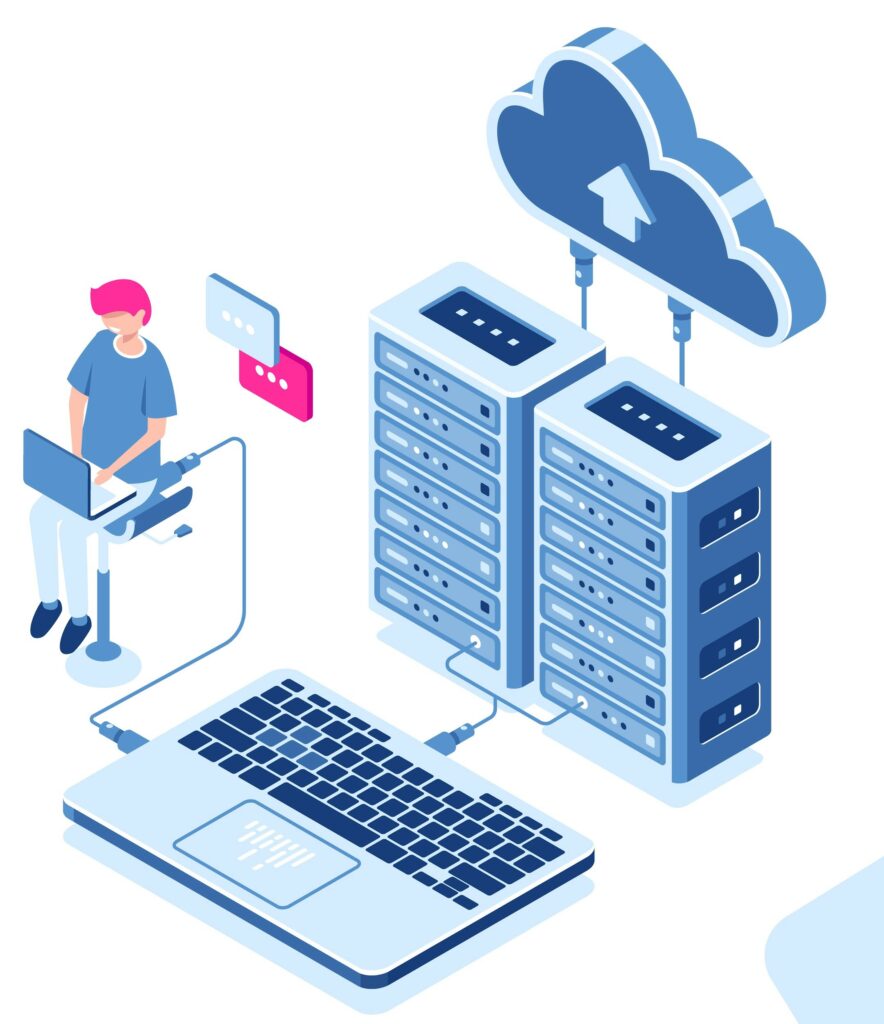 An automated records management system will save employees countless hours of work that can be otherwise spent in sorting through years of paperwork to find specific information. It can also directly segregate employee data into specific verticals that further facilitate their easy retrieval.
For instance, a cloud-based decentralized Records Management system can allow multiple executives to simultaneously work on the same documents. Moreover, it can also send automated alerts to employees if a particular record or document has been missed.
4. Employee Benefits Management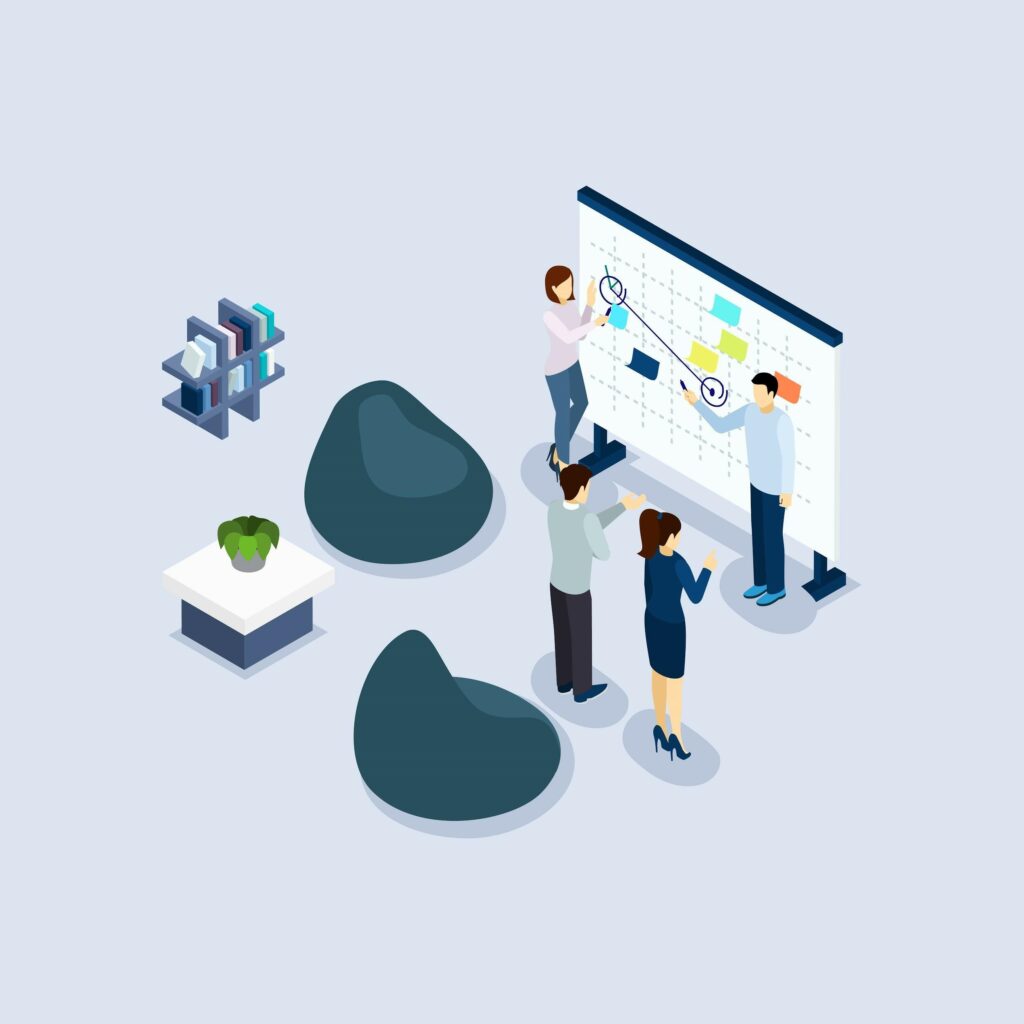 Employee benefits are constantly changing, either due to company norms or varying employee expectations. In a modern working environment, employee benefits can be more personalized than ever possible before, making it difficult for the HR department to keep a track of the same.
By leveraging automation to manage benefits through an online portal, the cost of benefits administration can be drastically reduced. Here's how an automated benefits management platform can successfully intervene:
Automating the eligibility process of benefits.
Intimated new employees and candidates about the types of employee benefit options provided.
Enabling present employees to make modifications to their existing benefits.
And more.
5. Recruitment Process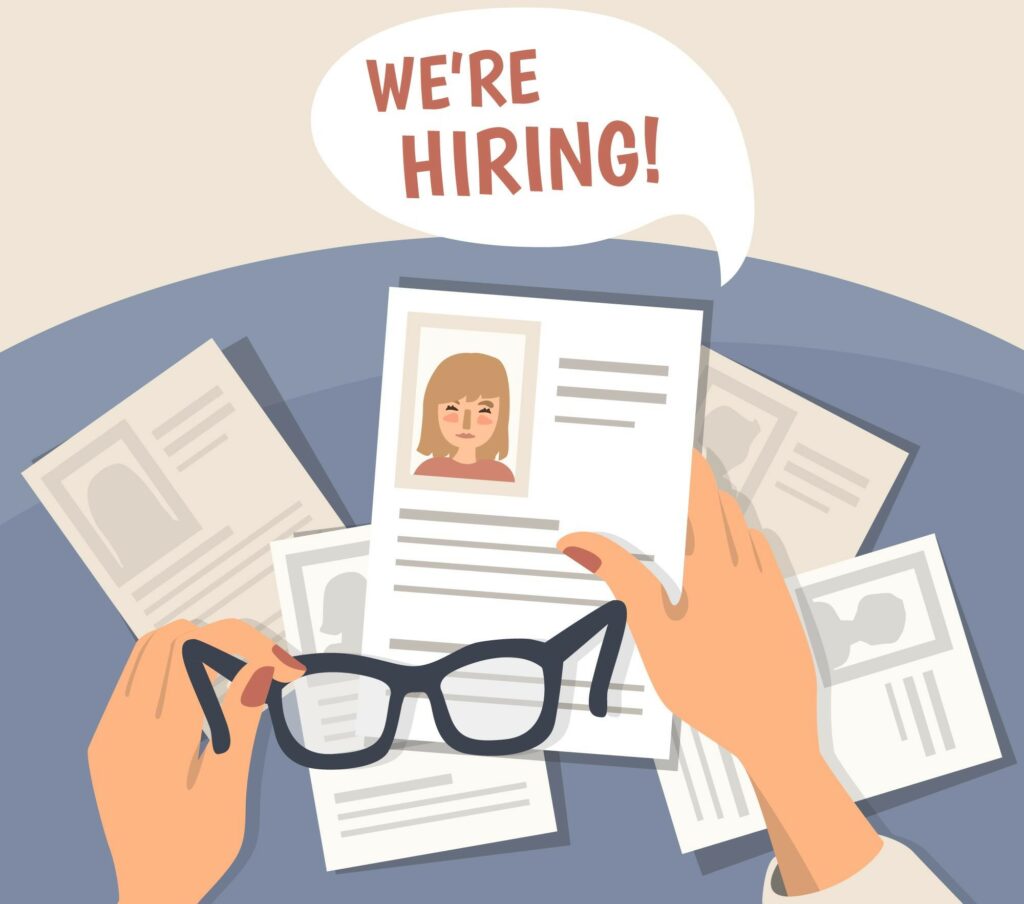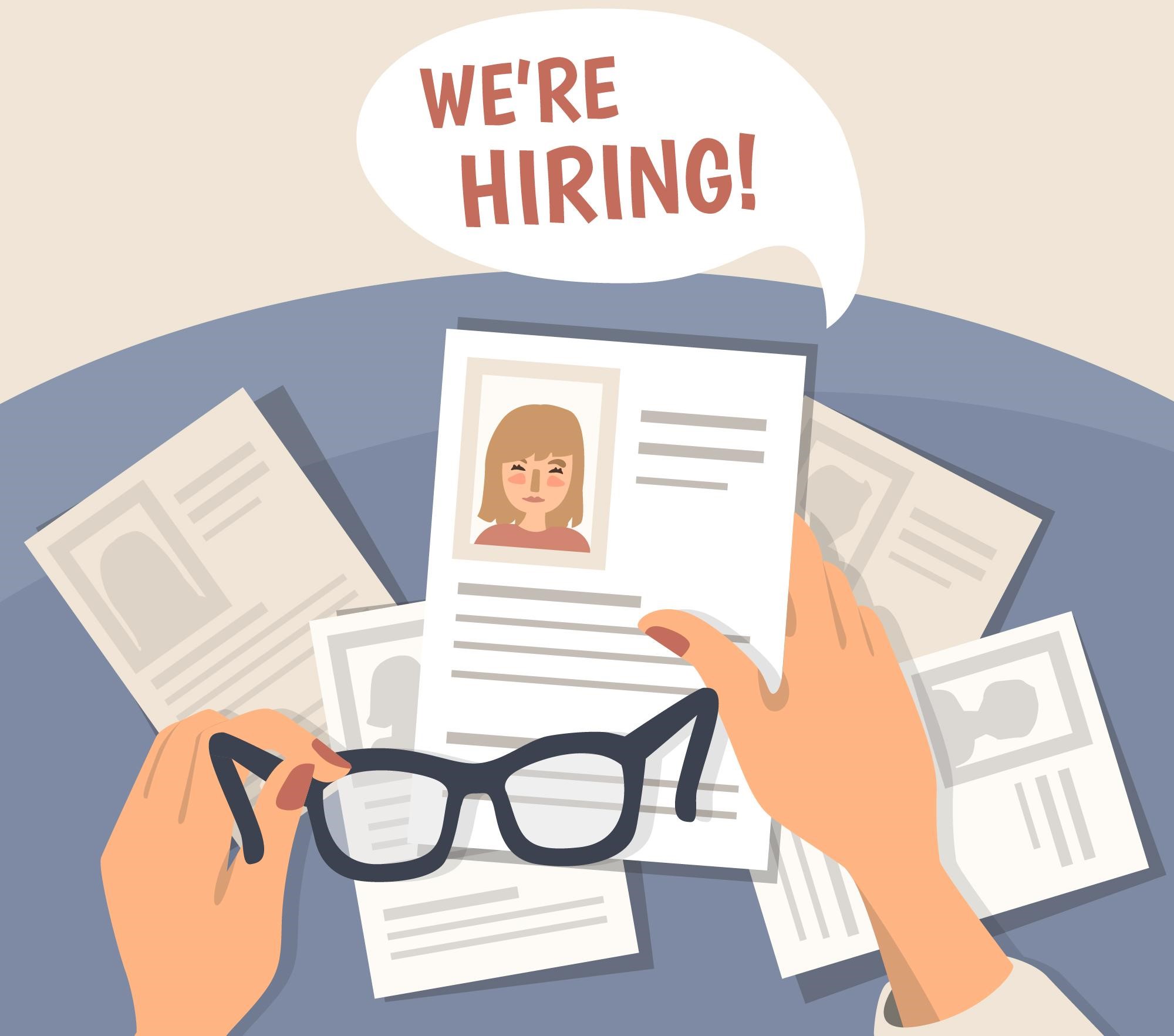 Automation in recruitment with the help of application tracking tools can turn the most daunting of HR tasks into a seamless process. Business Intelligence and Smart Recruitment tools can automatically scan applications for specific keywords, sentence structures, experience tags, education level, and other necessary hiring requirements, enabling reps to shortlist only the most relevant candidates.
Automation in this space also helps to streamline the communication process between hiring managers and candidates. While this can also help to set up pan-organization recruitment policies, the associated workflows can be applied to all recruitment activities.
Best HR Automation Tools
Owing to the tremendous benefits that automation has to offer, HR managers often consider it to be a cost-intensive change with the potential to burn a hole in the finances of the company. This is not even close to the truth.
While introducing automation in HR, it is possible to follow a lean transformation framework where instead of automating the whole ecosystem at once, you can break in down into disparate functions that are capable of functioning independently. And for every function, the following framework can be followed: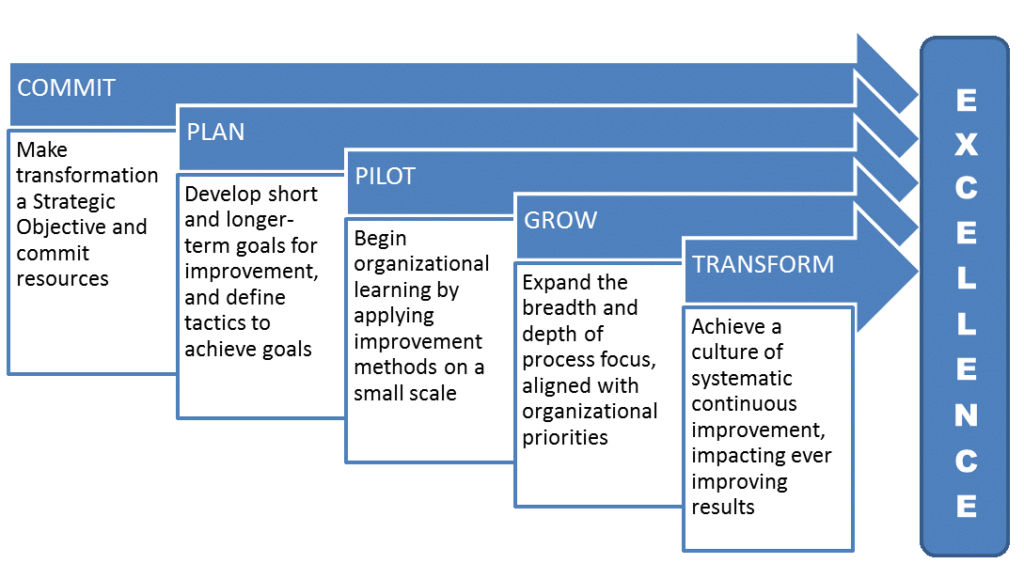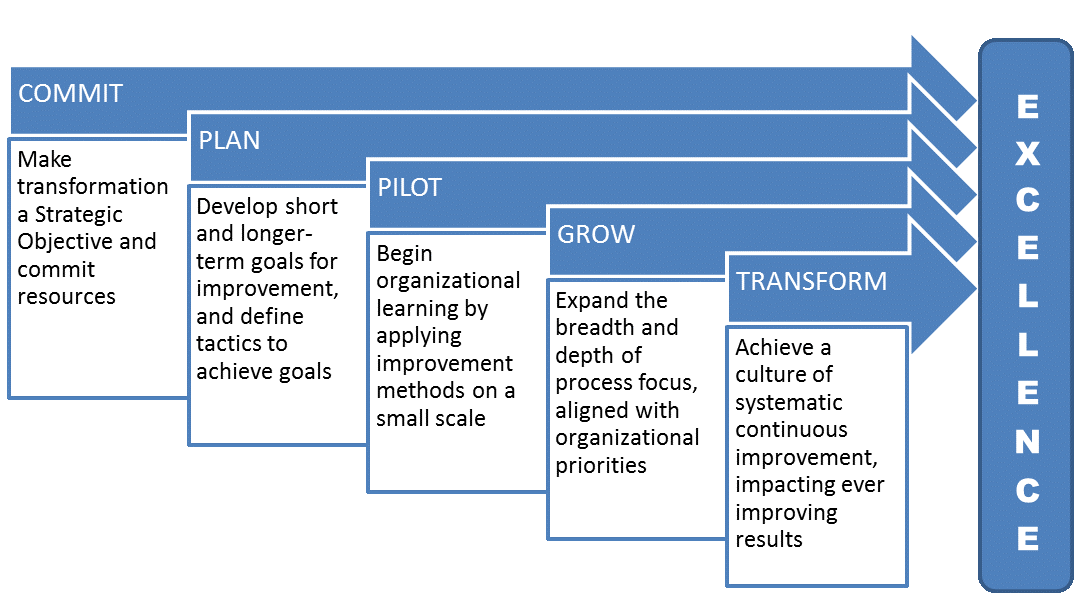 1. Kredily automates hr functions
Here are some of the leading tools in the market today that can help you automate your entire HR department one function at a time:
Primary Function: Free Payroll Management SoftwareC
Core Features:
Payroll Processing: Automate payroll workflows by eliminating worksheets.
Leave and Attendance: Management of employee attendance, leaves, and policies.
Employee Management: Centralized repository of all employee details and documents.
Price: Starts with a Free Forever plan
2. Bamboo HR
Primary Function: Data management for Medium Businesses
Core Features:
Data management: Automate Data entry, data tracking, and data information tasks.
Reporting: Create reports for gaining HR insights and save time and money.
Performance Review: Performance management, construction of custom workflows, and master employee database and records
Price: Custom
3. BreatheHR
Primary Function: DedicatedHR software for SMEs
Core Features:
Centralized Data: Access all your HR data from anywhere
Track Expenses: Manage employee expense claims and generate reports to help calculate budgets
Recruitment: Applicant tracking system that allows you to manage new vacancies.
Price: Starts at $10 per month
The Future of hr functions Automation
The good news is, humans will still be handling all the major HR functions in the near future. Delicate decision-making is still out of the purview of Automation and AI, and the role of humans will not diminish anytime soon. But his begs the question – what kind of humans?
With the power shift that automation brings with it, the probability of success can often be dictated by the speed and quality in which HR professionals can upskill themselves in the new tricks of the trade. As HR functions increasingly leverage sophisticated technologies and become more data-reliant, HR executives and specialists would need to bring themselves up to speed with advanced management concepts such as interpretation (and creation) of statistics, evidence-based decision making, and hypothesis testing.
Simultaneously, as organizations focus on more strategic HR tasks, the role of the CHROs will continue to become more prominent to the point that they will become an indispensable asset at the core management table. With Automation quickly rising to the ranks of the hottest technologies in 2019, further development of the technology is unlikely to cease anytime soon. This makes it imperative for every modern-day leader to introduce Automation in HR while the learning curve remains manageable, ensuring that they cash in on the opportunity before its too big or complex to implement.